S H O P O U R S T O R E
Recent Events
WW Feed & Supply has a huge community outreach program. Highlights from some recent events are:
WW Feed crew ran 3 on-site locations to delivered shavings to 4-H, FFA and adult livestock and horse exhibitors during the 2017 Colo. State Fair. This was our milestone 15th consecutive year of doing the feed & bedding at the fairgrounds in Pueblo.
---
Speaker
WW Feed discusses VFDs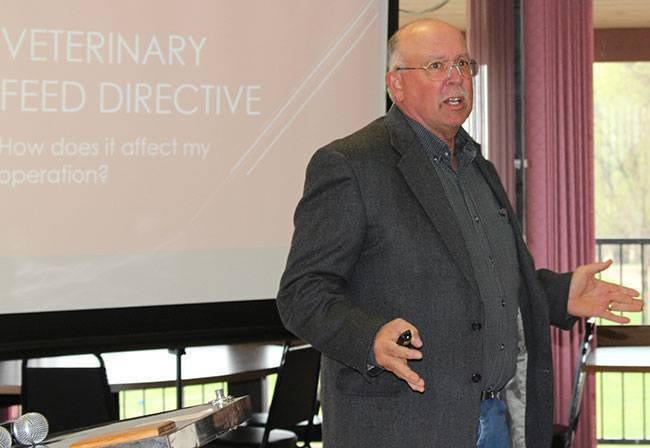 How might the new Veterinary Feed Directive impact your operation? WW Feed & Supply's Curt Russell has spoken on that topic at the Pueblo County Stockgrowers annual meeting, Pikes Peak CattleWomen meeting and the Bent-Prowers Cattle & Horse Growers annual meeting. WW Feed & Supply is approved to handle medically important VFD products.
---
WW Feed launched Ranchers For Hospice
WW Feed & Supply owners Curtis & Susan Russell wanted to add a bit of western flavor to their remodeled store & mill, and opted to raise charity funds in the process.
Curt & Susan created & launched 'Ranchers for Hospice.' Beginning in January 2017, area ranchers were able to add their brand on the Russell's U.S. Highway 50 warehouse, with all proceeds going to Arkansas Valley Hospice.
Here's how the program works: Donation levels are $150 for one year, or $500 for four years. In exchange for a Hospice donation, the WW Feed & Supply crew puts your brand and name our warehouse.
La Junta Trading Co. donated the plywood & paint, and WW Feed & Supply is donating the labor and other materials to create and mount your brand sign to show your support for Hospice. Since all the materials are donated, 100% of your contribution goes direct to Arkansas Valley Hospice.
We are grateful that so many generous ranchers. Our Ranchers for Hospice wall of brands is full for 2017 and we already have a waiting list for 2018!
---